Level 1 and Level 2 Live intensive courses. These 2 courses constitute the coursework component of accreditation in Schema therapy for
Child & Adolescents (ST-C&A)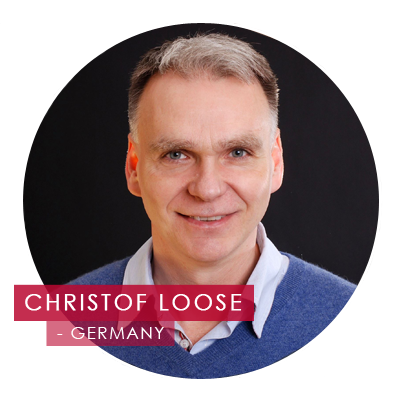 Your Presenter - Dr Christof Loose,
Germany

Dr. Christof Loose, International Society of Schema Therapy Certified Supervisor and Trained originated Child / Adolescent Schema Therapy with his colleagues, Peter Graaf and Dr. Gerhard Zarbock to help dysregulated children from infancy through adolescence and their caregivers and families. He is one of the originators of the Child / Adolescent (C/A) Schema Therapy Training and Certification Program and was the Chair of the Working Group in C/A Schema Therapy in the ISST (2012-2017). Dr. Loose is affiliated with Heinrich Heine University, Institute of Experimental Psychology, Department of Clinical Psychology and in private practice in Dusseldorf, Germany. He is the editor and author of C/A Schema Therapy books and the creator of Video-Learning (DVD) in Germany. Dr. Loose conducts workshops and seminars in Child/Adolescent schema therapy worldwide.

The training is live and can be used for accreditation in Schema Therapy for Children and Adolescents (ST-CA). The training is the coursework component of accreditation (supervision and tape rating are seperate cost). Accreditation is limited to psychologists, social workers and psychiatrists.